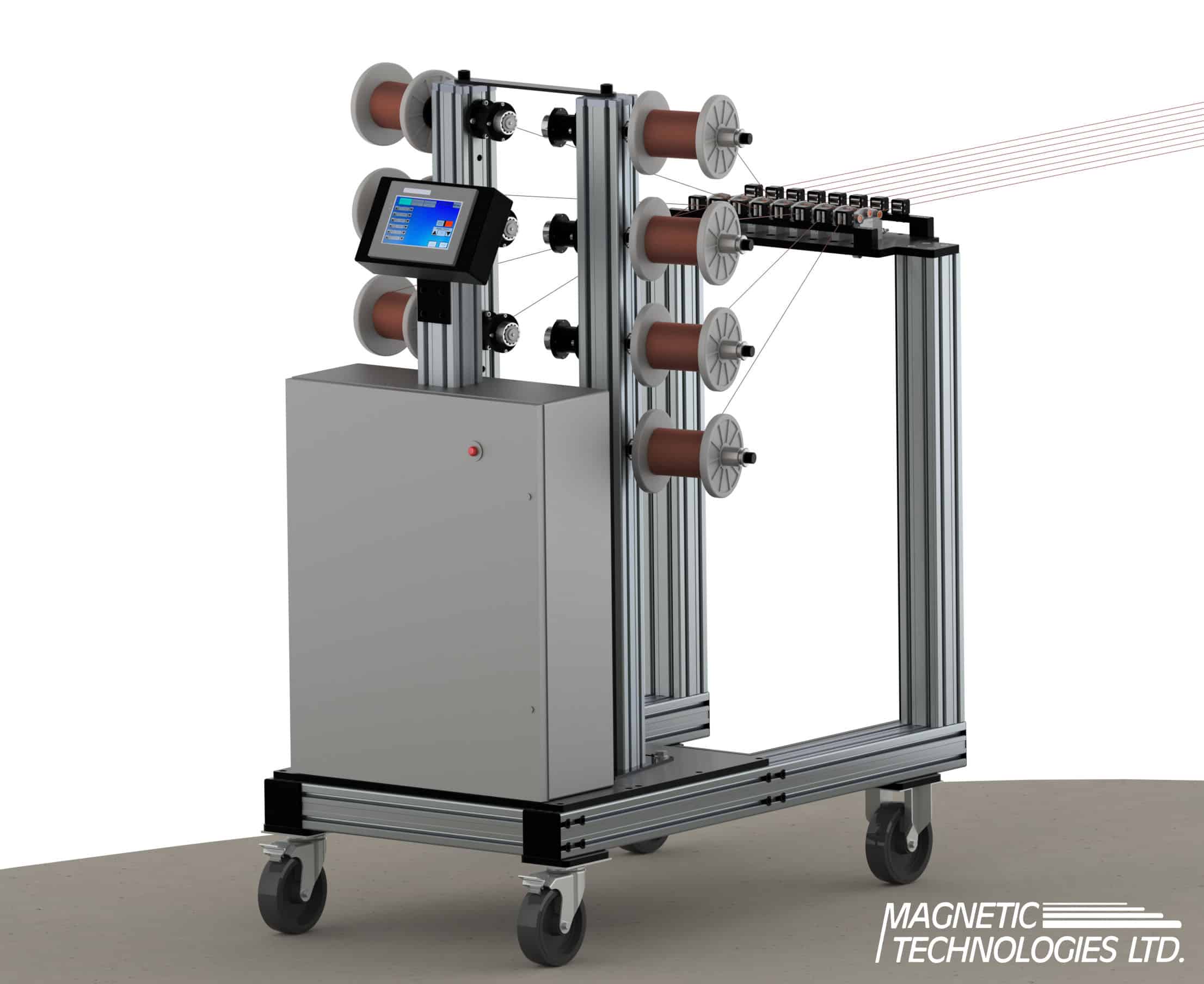 Cable payoff stands and wire payoff stands
Constant Tension Payoff Stands 
Magnetic Technologies now offers custom built turn-key cable payoff stands and wire payoff stands. We will work with you to determine the right solution for your payoff application.
Offering both non-contact ultrasonic sensor control or ultra-precise closed-loop strain gauge control, we can design and build custom cable payoff stands and/or wire payoff stands to fit within your tension precision requirements and your budget.
These cable payoffs and wire payoffs offer extremely simple setup and operation. Simply plug it in, select your tension on the keypad, and you are ready to run with constant, repeatable tension day after day. Tension can be changed while running with the touch of a button.